ECO FREEK™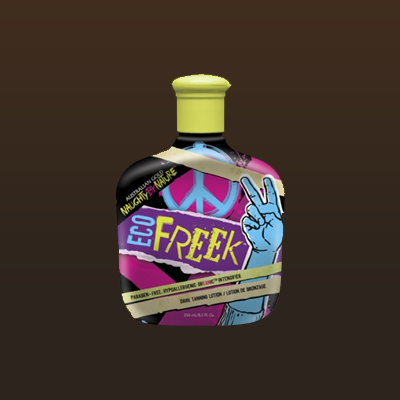 No need to panic…this one's organic! It's time to set yourself FREE of pale skin, irritating lotions and enviro damaging bottles. Natural and organic ingredients allow for totally gorgeous color with no additional additives that could irritate your pesky, sensitive skin! Enriched with vitamins and Aloe your skin will be healthy, vibrant and golden. So, it's ok to let that Eco Freek flag fly!
OrTANic Technology:

Organic Honey Extract, Organic Orange Extract and Organic Sunflower Seed Oil work together for healthy, dark color

Earth2O Moisturizing Complex:

Combination of Vitamins and oils soften and hydrate skin

Au Naturale Tanning Blend:

Vitamins A and E plus Aloe help protect against future signs of aging

You'll be refreshed with this light Freekishly Clean fragrance
Bottle made from 50% Post Consumer Recycled Material
Bronzer Free. Organic Content. Paraben Free. Silicone Free.